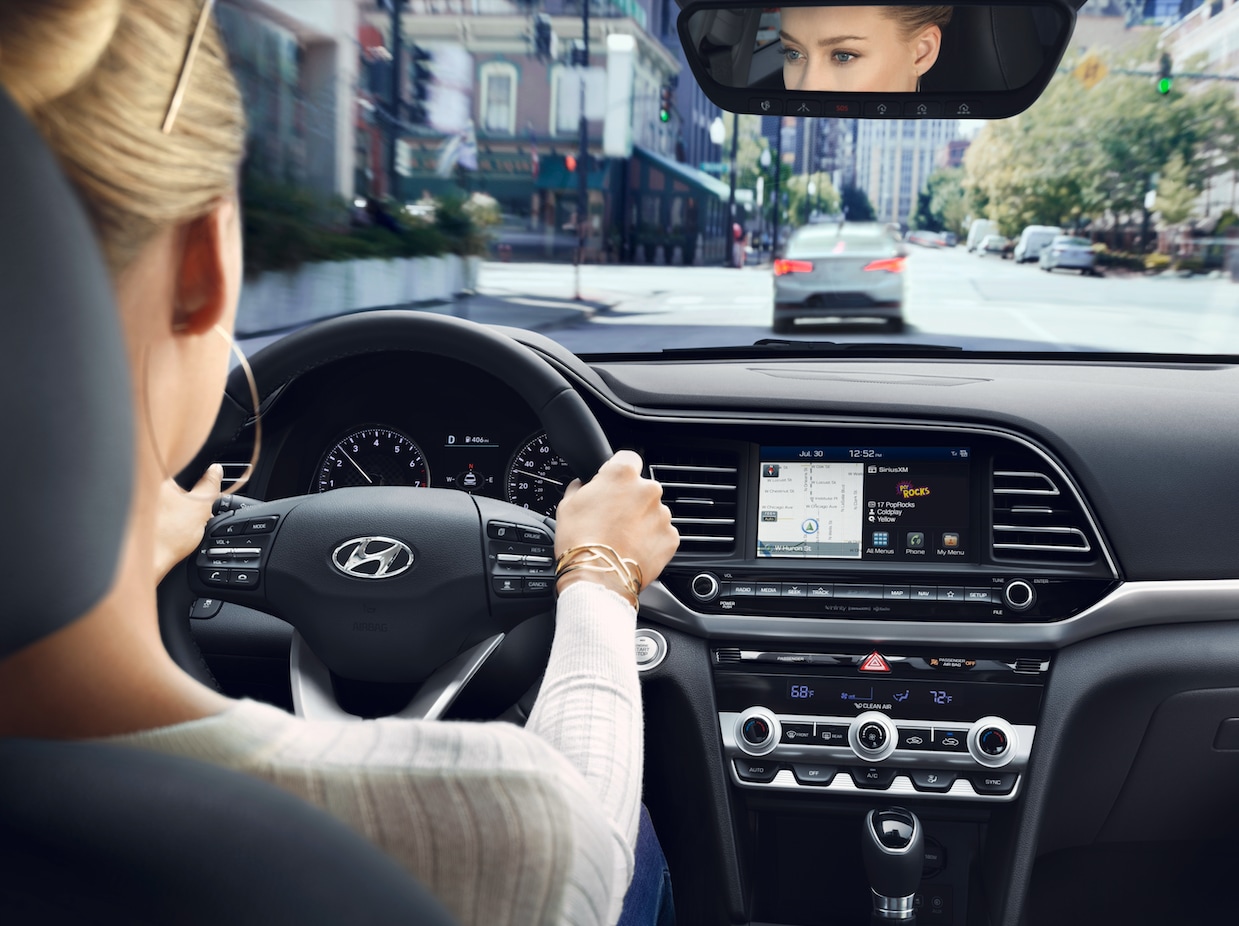 Finding a new vehicle isn't contingent upon just color and style nowadays, with more and more drivers understanding how important new technology is for both driver ease and overall safety for everyone in the vehicle and on the road. With a plethora of new features that Hyundai rolls out every year that are now becoming a standard across all models, and even more add-ons that will make driving effortless, Hyundai is showing it's serious about safety. Follow along as we talk about some of the safety and tech features that you can find in a new Hyundai vehicle and be sure to check our online inventory to find the exact model that is best for you.
Tech & Safety Combined
Forward Collision-Avoidance Assist (FCA): With this safety feature by Hyundai your vehicle is able to sense and detect vehicles that are slowing or stopping in your lane or path. Vehicles equipped with this safety feature will automatically apply emergency braking in order to avoid or lessen impact to the front of the vehicle. With FCA featuring Pedestrian Detection the vehicles forward camera and radar sensors are able to activate a warning as well as automatically break if needed.
Blind-Spot Collision-Avoidance Assist (BCA): For those times when you're in the midst of changing lanes only to hear a vehicle to your side honking. With BCA your Hyundai will let you know when someone is in your blind spot and if need be it will auto brake on the front left or right with your turn signal activated when attempting to change lanes.
Driver Attention Warning (DAW): If you've ever been tired or fatigued at the wheel, you know exactly how dangerous that can become. With DAW Hyundai vehicles are able to monitor your patterns of driving to detect irregularities that are associated with tired, drowsy, or inattentive driving. With an alert sound and warning message that displays across your dash, new Hyundai vehicles are able to assist in keeping drivers awake and alert.
Lane-Keeping Assist (LKA): When your new Hyundai starts to swerve out of its lane without a turn signal activated the system will alert the driver of such actions and even auto apply a small steering correction to keep your vehicle in it's intended lane.
------
Hyundai not only has the best warranty in America but also some of the top tech and safety features on the market. When you're thinking about a new vehicle or are just looking for a safer choice for the whole family be sure to check out the Hyundai lineup. At Keith Hawthorne Hyundai of Gastonia, your local Hyundai dealer, you'll always find the best prices for all new, used, and certified pre-owned vehicles in the Carolina's! View our inventory online in seconds and come in today for a test drive!