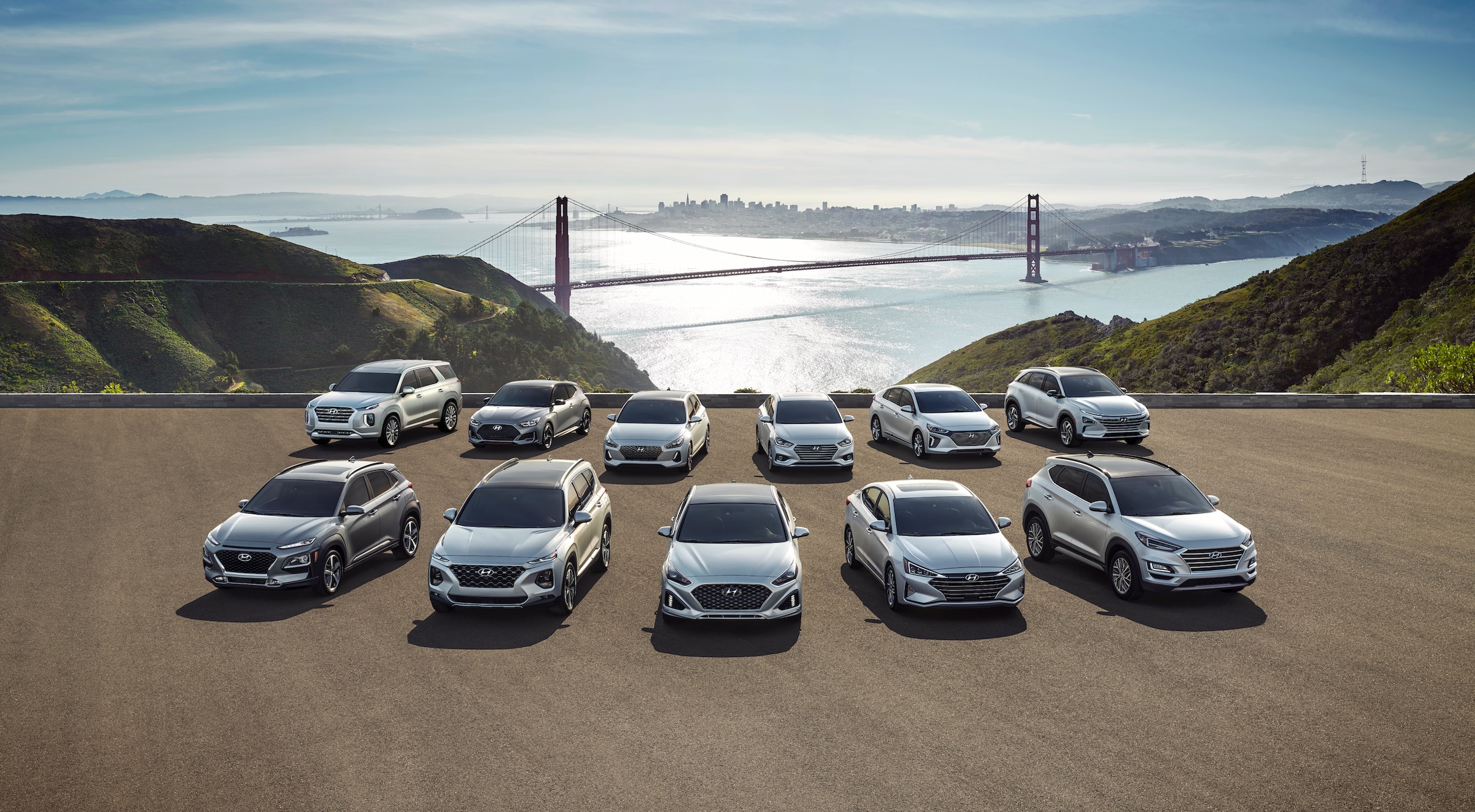 One of the best things about being a Gaston County Hyundai Dealer is assisting families and friends to find the perfect vehicle that matches their lifestyle and that ultimately makes them smile. Whether it's expectant parents in the market for something safe to guide them into the future, adrenaline junkies looking for something fun all around, or those who aren't quite sure what's best for their needs – we love finding you the perfect vehicle that you are proud to drive for years to come. Hyundai has always been known for their excellent warranties, quality, and model pricing, and in 2019 and 2020 their model lineup is at it's absolute best. At Keith Hawthorne Hyundai of Gastonia, Gaston Counties Local Hyundai Dealer, we have something for everyone in our inventory. Looking for a new vehicle? Below we'll check out a few models to see just how diverse the 2019 and 2020 Hyundai lineup is.
Family Focused
Whether you're expecting your first child, or you're looking to keep pace with your growing family, the new Hyundai lineup offers a plethora of Cars and SUVs that fit the bill. The biggest factor when looking for a family vehicle should always be safety, probably followed by space/seating, luckily Hyundai has multiple options that hit both checkmarks. If you're interested in a sedan look no further than the 2019 Hyundai Sonata, an IIHS Top Safety Pick +, and with seating for up to 5 you have enough room for the parents and 3 little ones. If you need a bit more space or are looking for an SUV check out the all-new 2020 Hyundai Palisade, with seating for up to 8 and another winner of the IIHS TOP Safety Pick +. View model details for the 2019 Hyundai Sonata here and check out the all-new 2020 Palisade here.
Adrenaline Seeker
For those that are looking for something with a bit more excitement behind the wheel meet the 2019 & 2020 Hyundai Veloster Turbo. With the efficiency to get you anywhere on your adventure with 28 City and 34 Highway Miles per Gallon, and the power to make passes a breeze thanks to the 200+ HP producing Turbo Charged engine, this is one fun car you won't want to miss out on. When it comes to performance, the Veloster holds nothing back. Experience precise handling with a Sport-Tuned suspension and hear the engine power through gears on select models (Turbo R-Spec). View the 2019 & 2020 Hyundai Veloster lineup here.
Do-it-all
Sometimes the best fit for your lifestyle is a vehicle that is capable of handling everything. Meet the 2019 & 2020 Hyundai Santa Fe. Hyundai redesigned the Santa Fe heading into 2019, lending to a sleeker and sportier look while also improving on every aspect of the previous generations and the results speak for themselves. Also, a winner of the IIHS Top Safety Pick +, Hyundai was mindful when redesigning to ensure the Santa Fe is as safe as it is capable. Unique to 2020 Models, Hyundai introduced a new Blind View Monitor to provide drivers real time imagery of the Santa Fe's blind spots. It's just one of the many safety features from Hyundai to keep you and your family safe at all times on the road. For specific model information check out our 2019 & 2020 Hyundai Santa Fe inventory here.
Continue to follow our blog as we break down new Hyundai models, events, and adventures every week!
-----------------------------
If you're ready for a new vehicle than come on in or view our inventory online to save you time at the dealership. Don't forget when you purchase a new Hyundai vehicle at Keith Hawthorne Hyundai of Gastonia you get peace of mind with the Keith Hawthorne Advantage. Save thousands on your next new or used Hyundai at Hyundai of Gastonia!