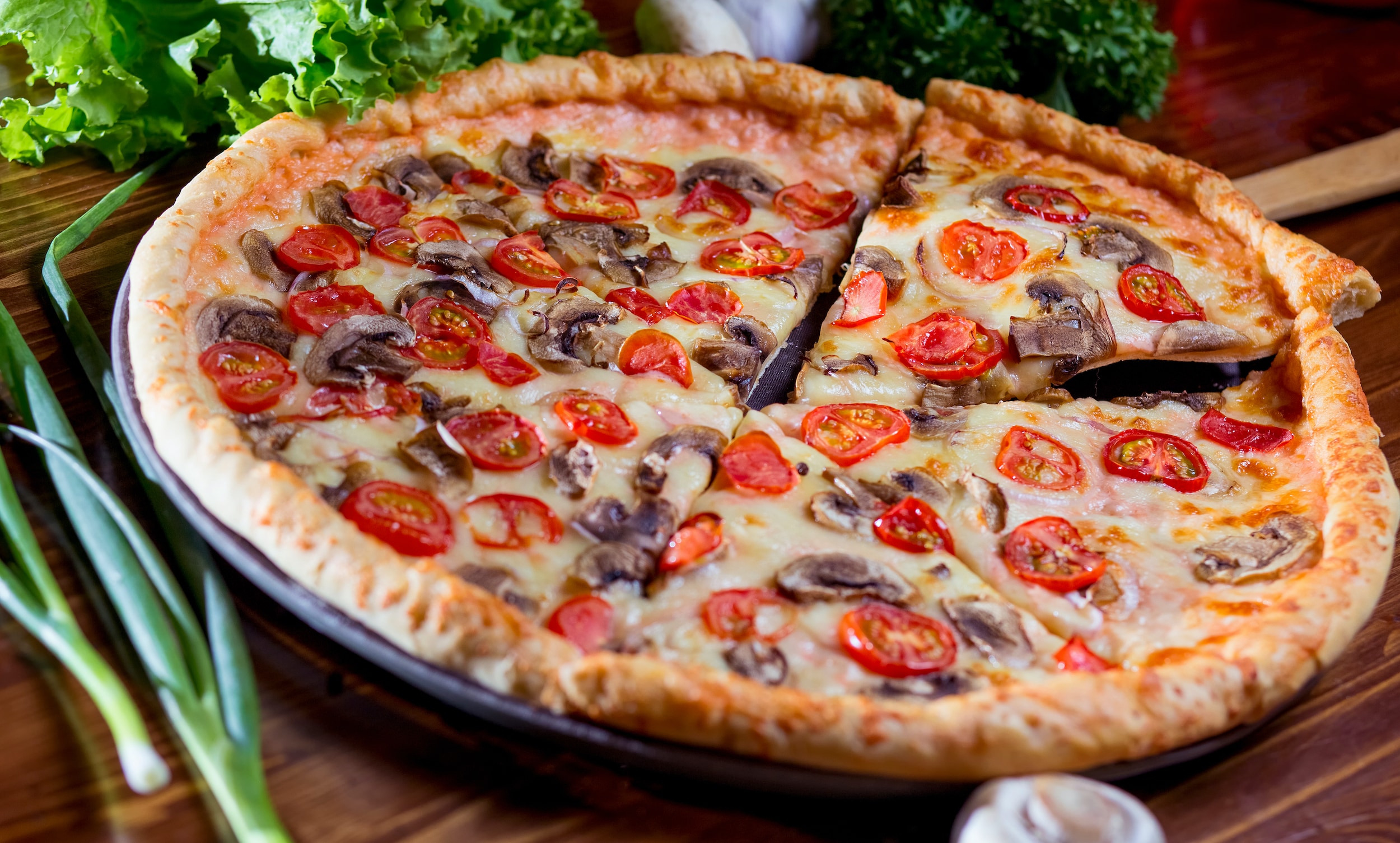 Food and automobiles don't have much in common, but a good bang for your buck is universally attractive. At Keith Hawthorne Hyundai of Gastonia, your local Hyundai dealership, we offer up the best deals on all new and used vehicles on our lot, such as the all-new 2020 Hyundai Palisade SUV with seating for up to 8 and advanced safety features that come standard. In the spirit of saving money on quality, we found some of our favorite restaurants in Dallas, North Carolina that won't break the bank but have some truly good selections. Follow along as we head out of Gastonia and take just a short drive north into Dallas!
Franky T's Pizzeria
There are few things in this world that beat a delicious authentic Italian meal. For that reason, we took a trip to Franky T's Pizzeria located roughly 5 minutes off of I-85 . Despite the word 'pizzeria' in the name, Franky T's offered amazing Italian cuisine all around. We kept it pretty simple with a large pepperoni pizza, and it did NOT disappoint. By far, one of the best pizzas in the Carolinas. Everything, from the dough, to the sauce is all homemade. If you have an inkling of a sweet tooth, make sure you top it off with Franky's CinnaStix.
RiverSide Fish House
If you are a seafood lover like us, Riverside Fish House is THE place to go. Only 16 minutes from our dealership here in Gastonia, we're going to now find every excuse to take a lunch break over at the Fish House. With a vast menu of various options and sizes, Riverside comes out at top. With amazing seafood at an amazing price, they are simply unparalleled. The Grilled Maple Glazed Salmon is to-die-for with the perfect combination of sweet and salty excellence. Mmmm. Just thinking about it... We might just see you there!
Tommy's Drive-In
As one of the friendliest places in Dallas, Tommy's Drive-In has the most pleasant and accommodating staff around. The warm and inviting atmosphere really sets the tone for the quality of food being served. Tommy's has the BEST cheeseburger, hands-down. The flavor is always on point and the bun is toasted to absolute perfection every single time. If you're not in the mood for a burger, they even have chili cheese dogs, topped with a chili that'll make you fall in love. Trust us on this one when you're in the mood to indulge.
--------
If you're in the market for a new vehicle, check out our inventory online and save time at the dealership on your next visit. With New Hyundai's prices thousands off, these are deals that are unmatched. Right now, save huge and drive away in your favorite Hyundai car or SUV. As always, experience more with the Keith Hawthorne Advantage, featuring a Lifetime Limited Powertrain Warranty and more.