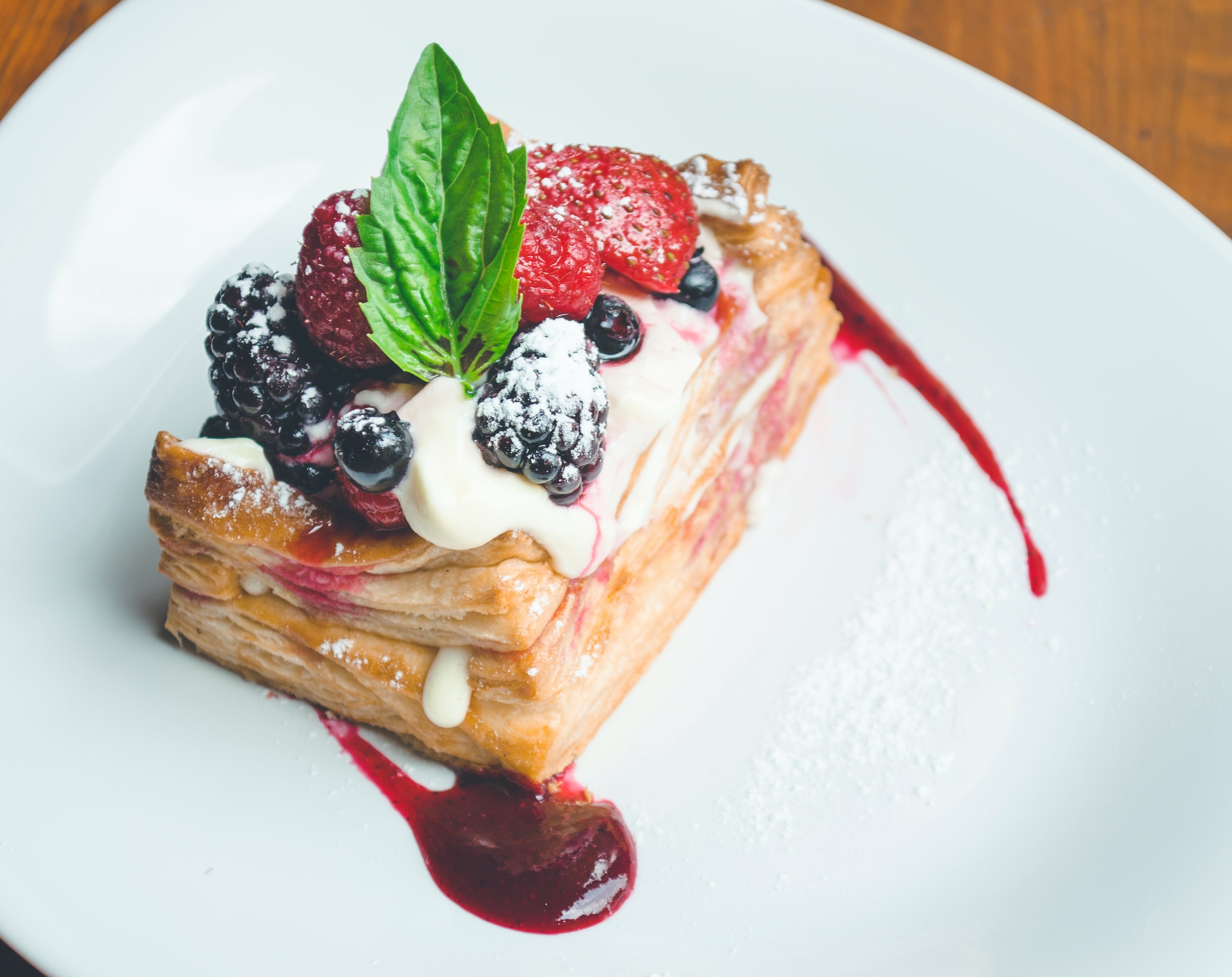 Here at Keith Hawthorne Hyundai of Gastonia, we are committed to providing the local community with the best deals and customer service. Additionally, we are also committed to trying out the hottest and best places to grab a bite. Now, who doesn't love a good dessert? We certainly do, and that is why we've put together this blog on our top 3 picks when it comes to satisfying that sweet tooth that we all have inside. This time, we went East over to the heart of Charlotte (just minutes from the dealership) to get that fix that we so desire in our very own hearts.
1. Melt-In Your Mouth
Let's just start off by saying, oh my goodness. This dessert shop is any cupcake lovers DREAM. Everything is homemade 100% fresh every morning, and their most popular supply runs out super quickly, so we recommend going earlier in the day to avoid any disappointment when your preferred choice of cupcake is all sold out. Personally, we tried the red velvet and the carrot cake cupcake. Both of which were delicious beyond comparison; The moistest, and most decadent cupcakes we've ever tried. We thought about playing the good guys and bringing some back to the office. Let's just say, they never made it.
(Click HERE to view their menu)
2. Cheesecake Carousel
The absolute coolest thing about this place is that it's literally dessert on wheels. Although there could be some hesitation with trying cheesecake from a food dessert truck, we promise, it is WELL worth it. Given the name, you can naturally expect a whole lot of cheesecake, and they do not disappoint. We tried the strawberry cheesecake and the banana pudding cheesecake. It was super quick, crazy fresh, and 1,000 times delicious. After trying it one time, we can't wait to go back.
(Click HERE to view their menu)
3. Amélie's French Bakery
Last on our list, we decided to head over to this little French café for some coffee and last-minute sweets before heading back. Let's start off by saying that the atmosphere and ambience is what truly sets this place apart from any other café. Top tier coffee and scrumptious little French pastries pair for the perfect experience. Our favorite items to grab are the little mini tarts. The peach tart is AMAZING! Or the apple. Or the pear. Or the pecan... In fact, every single one hits the spot just right, and honestly, leaves you wanting more the second you walk out their door.
(Click HERE to view their menu)
----------
Alas, after all of these sweets, we recommend taking a nice, relaxing nap. But don't worry we'll still be here as your local Hyundai dealer to serve you unbeatable deals on your next vehicle. So, when looking for a new or used Hyundai, be sure to remember the people with sweet tooth's and even sweeter deals, at Keith Hawthorn Hyundai of Gastonia!