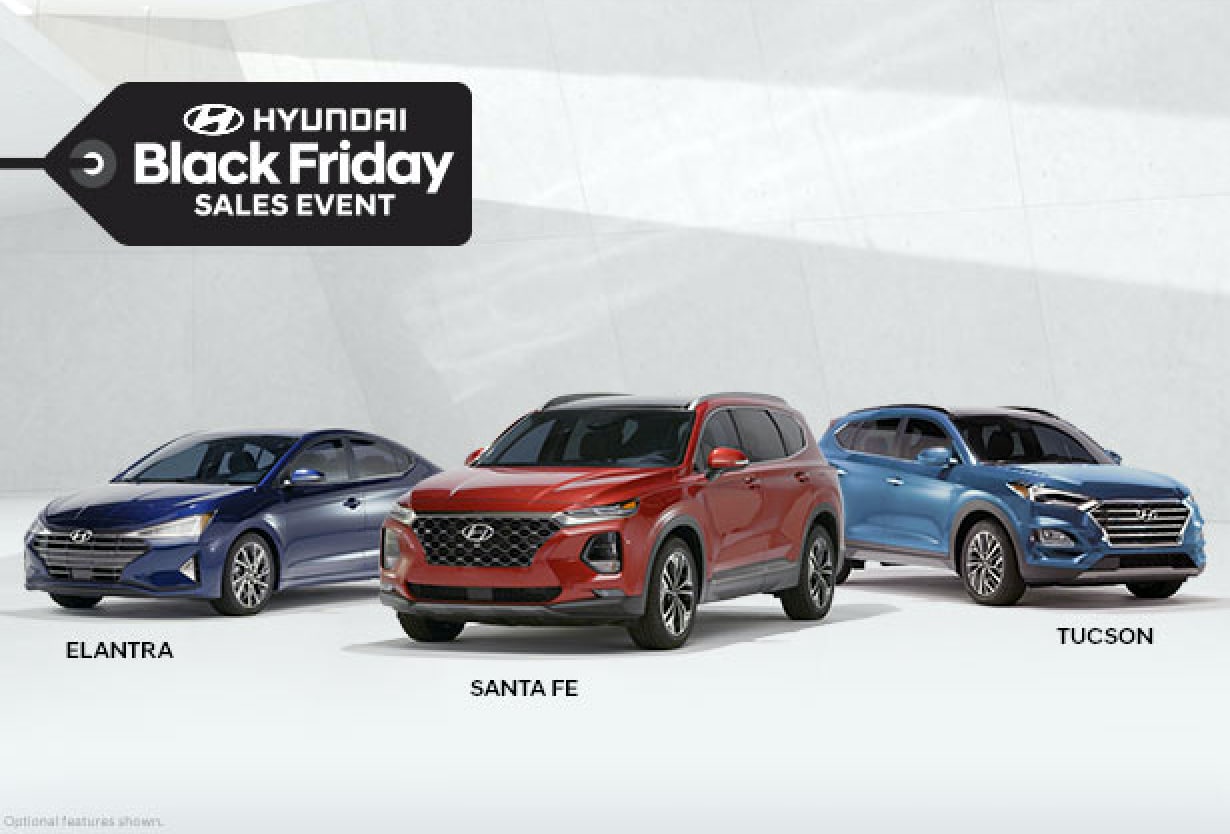 The Holidays are in full swing and you know what that means from your friends at Keith Hawthorne Hyundai of Gastonia, more savings! If you're in the market for a new Hyundai now is the time to come on into your local Hyundai dealer and view our winter lineup. Black Friday is coming up, but the fun doesn't stop for us until January (1/6/20) during our Black Friday Sales Event where you can score massive savings on select Elantra, Santa Fe, and Tucson models. Whether you're a parent looking for a safe edition to add to the lineup, or a college student looking for something affordable and reliable for years to come, Hyundai has you covered. Keep reading for more info on the 2020 Elantra, 2020 Santa Fe, and 2020 Tucson and be sure to check our inventory online for the model you love and come on in for a test drive today at your local Hyundai dealership.
2020 Hyundai Elantra
The perfect vehicle for those that don't want to spend too much to have all the latest and greatest tech, and for those looking for a fun and reliable option to cruise through the city. Featuring new bold styling choices that really make the 2020 Elantra stand out and make you think, "how is it this affordable?". From the new cascading grille design and LED headlights, to the impressive interior that's full of technology and a bunch of Hyundai safety features, the Elantra packs a-lot in a compact package. Come in for a test drive and we guarantee you'll be impressed with the newest generation Elantra.
Click here to view our inventory online for specific model details on the 2020 Elantra.
2020 Hyundai Santa Fe
Welcome to the ultimate family SUV, the 2020 Santa Fe. Built for adventure, trips to soccer practice, and so much more, the 2020 Santa Fe can practically do it all. Reimagined for 2020 the new Santa Fe takes cues from some of the finest luxury vehicles on the road such as a full panoramic sunroof and styling that creates excitement with sharp lines and a truly modern look. Features such as Hands-Free lift gate with Auto Open make everyday life even simpler, and the advanced safety feature you come to expect from Hyundai are all here to make driving safer than it's ever been for both you and everyone else on the road.
Click here to view our inventory lineup for specific model details on the 2020 Santa Fe.
2020 Hyundai Tucson
For 2020 Hyundai modernized its entire lineup and with it, the fan-favorite Tucson. From gorgeous LED headlights and daytime running lights that create a stylish front end, to the 19-inch alloy wheels that create sophistication and class, the new 2020 Tucson is a true head turner from every angle. The 2020 Tucson not only checked all the boxes on style but it's also a been given a 5-star safety rating by the NHTSA, making it one of the safest vehicles on the road. And as with the other 2020 models from Hyundai, in the Tucson you are surrounded by all the top safety tech features on the market.
Click here to view our inventory lineup for specific model details on the 2020 Tucson.
------
View our entire inventory online to find your favorite vehicle at the lowest prices around, and then come on down to Keith Hawthorne Hyundai of Gastonia, your local Hyundai Dealer, for a test drive today!