Charlotte, North Carolina is home to some of the best BBQ in the country. When it comes to BBQ, few places can compete with the tender, slow-cooked goodness coming out of Charlotte. However, this city is not merely a BBQ monolith. Charlotte has some of the best food, period. The city has fantastic burgers with options ranging from the classic cheeseburger all the way up to the more unconventional "sushi burger". Get ready to dig in as we expose you to the greatest places to grab a burger in Charlotte.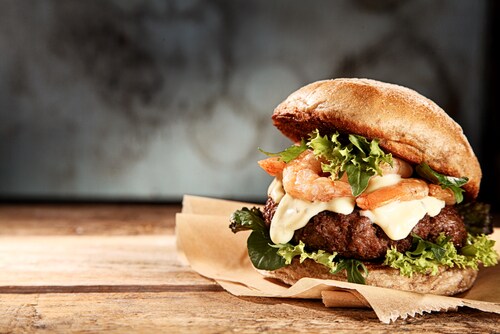 Bad Daddy's
With a name like "Bad Daddy's", one would not expect to be disappointed and you would be right. Bad Daddy's, located on 15105 John J Delaney Drive started serving up their juicy patties in 2007, expanding rapidly since then. The first East Blvd. Charlotte location had so much immediate success that another location was opened that same yea! By 2012, there were five locations. Now, in 2019, Big Daddy's has 35 locations throughout the US.
With innovative burgers like "The Frenchie", a turkey burger with brie cheese, applewood smoked bacon, grilled apples and garlic mayo, there is no shortage of options to entertain your taste buds at Bad Daddy's Burger Bar.
The Cowfish Sushi Burger Bar
Just when one thinks that Bad Daddy's took the cake on interesting names, here comes "The Cowfish Sushi Burger Bar" with a name as unique as the burgers they serve. This Charlotte restaurant aims to blend together the seemingly incompatible mix of burgers and sushi to create a delicious new food they call "burgushi". Adventurous eaters are very welcome here.
Upon entering The Cowfish Sushi Burger Bar, you can instantly tell that this place is unlike any other before even seeing the food. The responsive wait staff, the pop art on the wall, the large fish tanks filled with actual "cowfish" make it an experience you will not soon forget.
For the less adventurous eaters out there, this burger place has a menu that is "huger than the empire state building". There is so much to choose from that even the pickiest eater should find satisfaction. You can get anything ranging from a regular ole cheeseburger to a burger with lobster on it. Yes, you heard right, lobster!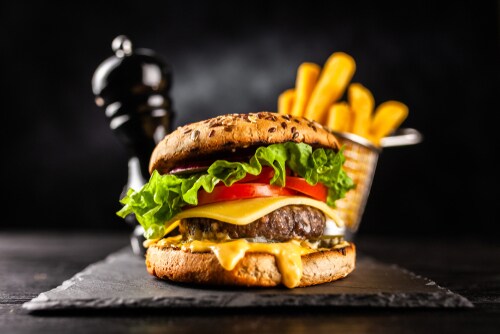 Bang Bang Burgers
Bang Bang Burgers on 2001 E 7th Suite D (at Pecan Ave), Charlotte is a burger joint that really takes pride in using the best ingredients possible including some locally sourced ingredients as well. Bang Bang Burgers uses artisan Brioche buns from "Duke's Bread" in Charlotte. They also use La Frieda's "highest quality black angus" and locally sourced toppings to create a burger experience unlike any other. Bang Bang even has homemade Pimento Cheese. Bang Bang was ranked the #2 best burger in Charlotte by the Charlotte Agenda in a city full of great burgers, so it has to be good.
These places have some of the best burgers in Charlotte, but Keith Hawthorne Hyundai of Gastonia, just a 30 minute drive from Charlotte has the best prices on Hyundai cars and SUVs.