Some automakers would make you believe that none wants cars anymore. Everyone is buying SUVs and crossovers now. However, Hyundai says "not so fast", the fun sports coupe is not dead yet. Hyundai proved this by bringing us the all-new 2019 Hyundai Veloster. It has been redesigned, but don't worry. The new Hyundai Veloster still has the same unique 3 door hatchback aesthetic that fans have come to love. Hyundai has managed to make improvements to the new Veloster while still keeping it's fun and quirkiness.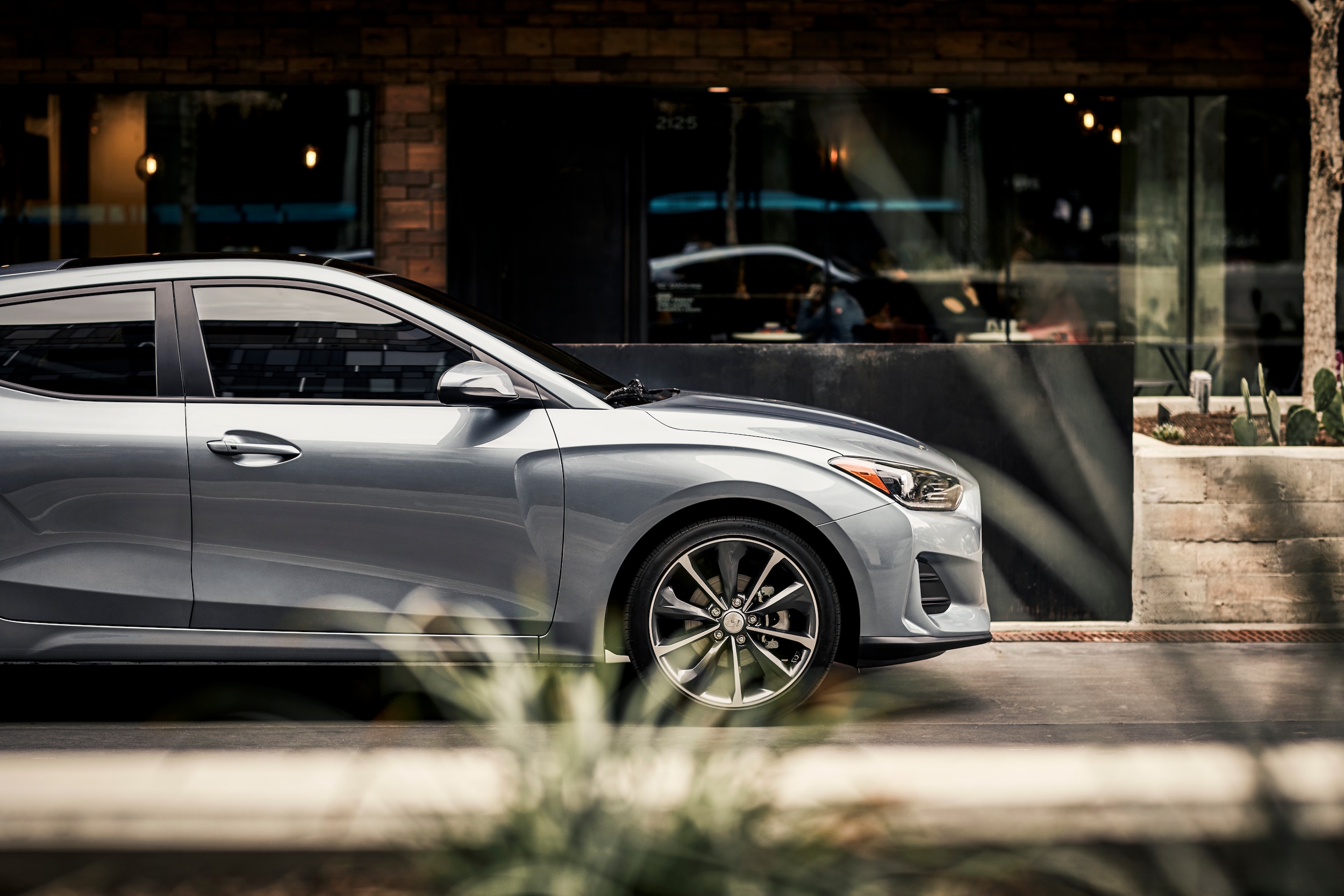 Rev Up The Engine
If the goal is to have the most fun while spending the least amount of money, Hyundai achieves that here. It is available with two different engines, the 2.0 liter-four-cylinder that puts out 147 horsepower or a turbocharged 1.6 liter-four-cylinder putting out 201 horsepower. If you really want to have fun, the 201 horsepower 1.6 liter-four-cylinder engine has plenty of power.
Transmission
The new Veloster has 2 available transmissions depending on which trim level you pick. Both the six-speed manual transmissions and the seven-speed-dual-clutch automatic transmissions are excellent. The six-speed manual is the only option available on the R-spec trim, but that trim in particular is meant for speed enthusiasts and includes 18-inch Michelin Sport tires.
The seven-speed-dual-clutch automatic transmission is just as fun. The acceleration is brief and responsive with either transmission you pick. For the price, you really can't beat it. Both transmissions have their pros and cons. The automatic transmission makes navigating stop-and-go traffic easier. The manual transmission gives you more control and involves you more in the driving experience. It's best to just pick whichever option you're most comfortable with.
The Tires
There are some significant differences in tire choices depending on the trim you pick. The R- spec trim comes equipped with the 18-inch Michelin Pilot Sport 4 tires, these tires will give you a fun, sticky drive, but will transmit more road noise than the 18-inch Nexen all-season performance tires on the Ultimate automatic version. The handling is phenomenal with both tires and will give you confidence when turning corners and changing lanes.
If you want a sporty coupe at a bargain price, the all new 2019 Hyundai Veloster is the best choice. Come to Keith Hawthorne Hyundai of Gastonia to experience the thrill of test driving the 2019 Veloster. We pride ourselves on being your local Hyundai dealer and look forward to seeing you here.