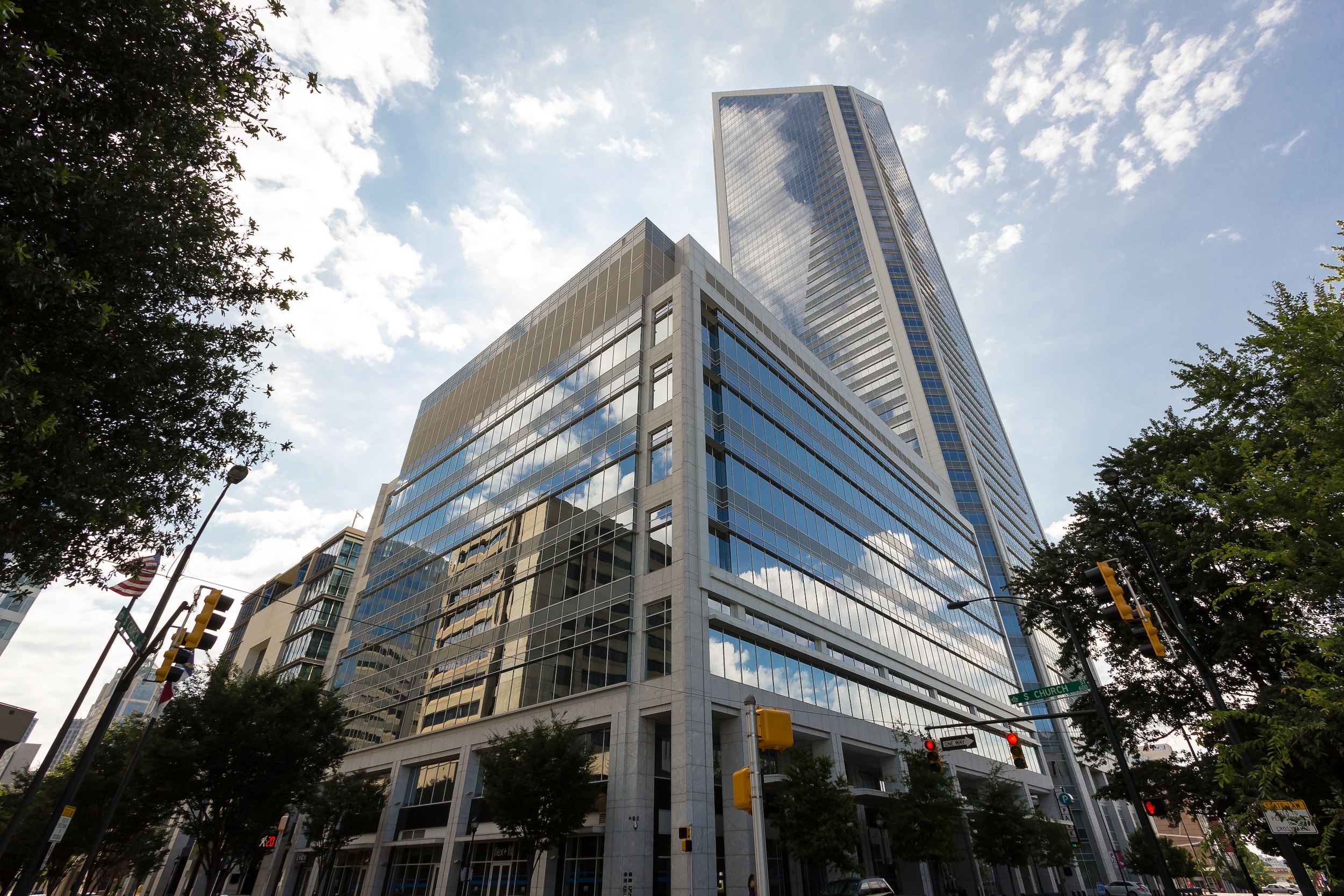 Downtown Charlotte may garner all of the attention with plentiful restaurants, museums and attractions, but south Charlotte is just a gem waiting to be discovered by anyone willing to dive in to it's bountiful sea. South Charlotte is growing becoming more expansive and more popular by the day.
Residents have access to affordable homes while remaining in close proximity to uptown Charlotte. It's hard to beat the value you can get out of living in South Charlotte. There are historic landmarks, some of the best schools, hospitals and golf courses sitting right there in South Charlotte.
NASCAR Hall Of Fame
This NASCAR museum is located in 400 E MLK. Jr Blvd, Charlotte , North Carolina. It opened it's doors in 2010 to honor the best NASCAR drivers crew chiefs, owners, broadcasters and other contributor to the NASCAR space. To say this attraction is impressive would be an understatement. It is a 150,000-square foot entertainment behemoth. This high-tech state of the art venue educates fans and non-fans alike. This includes racing artifacts, a large 278-person theatre, interactive exhibits, a Buffalo Wild Wings and a NASCAR Media Group-operated broadcast studio. Hop inside the realistic race simulator on the second floor to experience a small taste of the thrill of NASCAR.
Bechtler Museum of Modern Art
The Bechtler Museum of Modern Art on 420 South Tryon Street in Charlotte, North Carolina opened in 2010 as well. When it comes to mid 20th century art, this place is a bastion of greatness with a collection that will drop the jaws of any art connoisseur. The Bechtler Museum of Modern Art has works from Picasso, Calder, Hepworth, Warhol, Tinguely, Le Corusier, Ernst and others.
The namesake comes from art patron Andreas Bechtler. Andreas's collection was amassed by the Bechtler family over the course of 70 years. He made all of these works and his own collection available for public viewing. This building was made by the great architect, Mario Botta.
With plenty to do and see in South Charlotte, there is plenty reason to visit and indulge in this getaway.