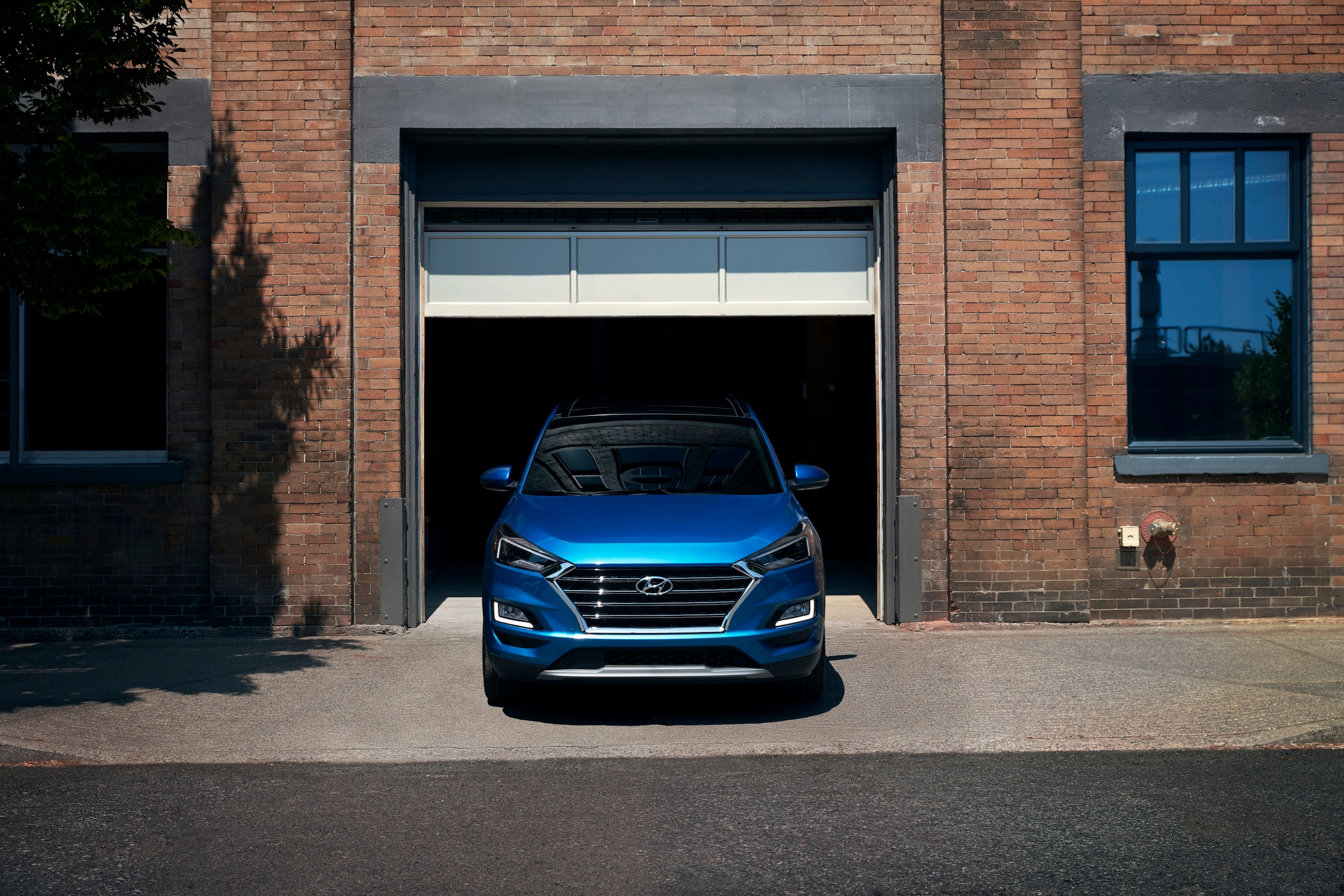 With SUV purchases on the rise, auto manufacturers are now expected to have multiple vehicles in this segment. The 2019 Hyundai Tucson is here to shake things up in the SUV market. There is more competition in this segment than ever and Hyundai is staying super competitive with new technology and a new design.
Interior
The interior is built to mimic that of the higher end SUVs, especially if you get the ultimate trim. The ultimate trim Hyundai Tucson is equipped with leather seats, heated and vented front seats, a heated steering wheel, wireless device charging and an 8-inch screen all standard.
It's fantastic for those long commutes and road trips. You get a smooth quiet ride with comfortable seating that won't draw any complaints from your passengers. The cabin is very quiet as well with ample noise absorbing materials blocking out road and wind noise. The Hyundai Tucson also has 31 cubic feet of cargo space available behind the rear seat.
Exterior
The new Hyundai Tucson exterior design favors gentle curves over sharp edges giving it a smooth, elegant appearance. It has the appearance of a modern luxury vehicle, but is uniquely Hyundai with an exterior design that ages well over time.
Tech
One of the changes to the 2019 Tucson SUV that is different from it's predecessor is the infotainment screen that is now stacked on top of the dashboard in the car. The 7-inch screen comes in most of the new upper trim Tucsons. The ultimate trim has a large 8-inch infotainment screen.
The Tucson infotainment screen has an interface that is easy to use, but thankfully it comes with Apple CarPlay and Android Auto for easy smartphone integration, so if you're comfortable with your phone's interface, you will be at home on the Tucson's infotainment screen.
Other standard technology features on the Tucson include three 12-volt outlets, remote keyless entry and a front USB port. The upper trims are really great and even come with an option to get an 8 speaker Infinity audio system for the audiophiles out there.
The 2019 Hyundai Tucson truly is packed with value and gives you a luxurious experience for an economical price. It you are thinking about getting the new Tucson SUV, stop by your nearest local Hyundai dealer and check it out in person. Look at the gorgeous exterior, hop in, test drive it and see for yourself why the Hyundai Tucson is a rising star in the SUV market.