The 2020 Hyundai Palisade is a new addition to the Hyundai family that you should expect to hear about a lot in the future. It's premium feeling interior and feature loaded models have set a new bar for three-row SUVs in this price range that is bound to draw future comparisons. The Hyundai Palisade has positioned itself to be the perfect family vehicle.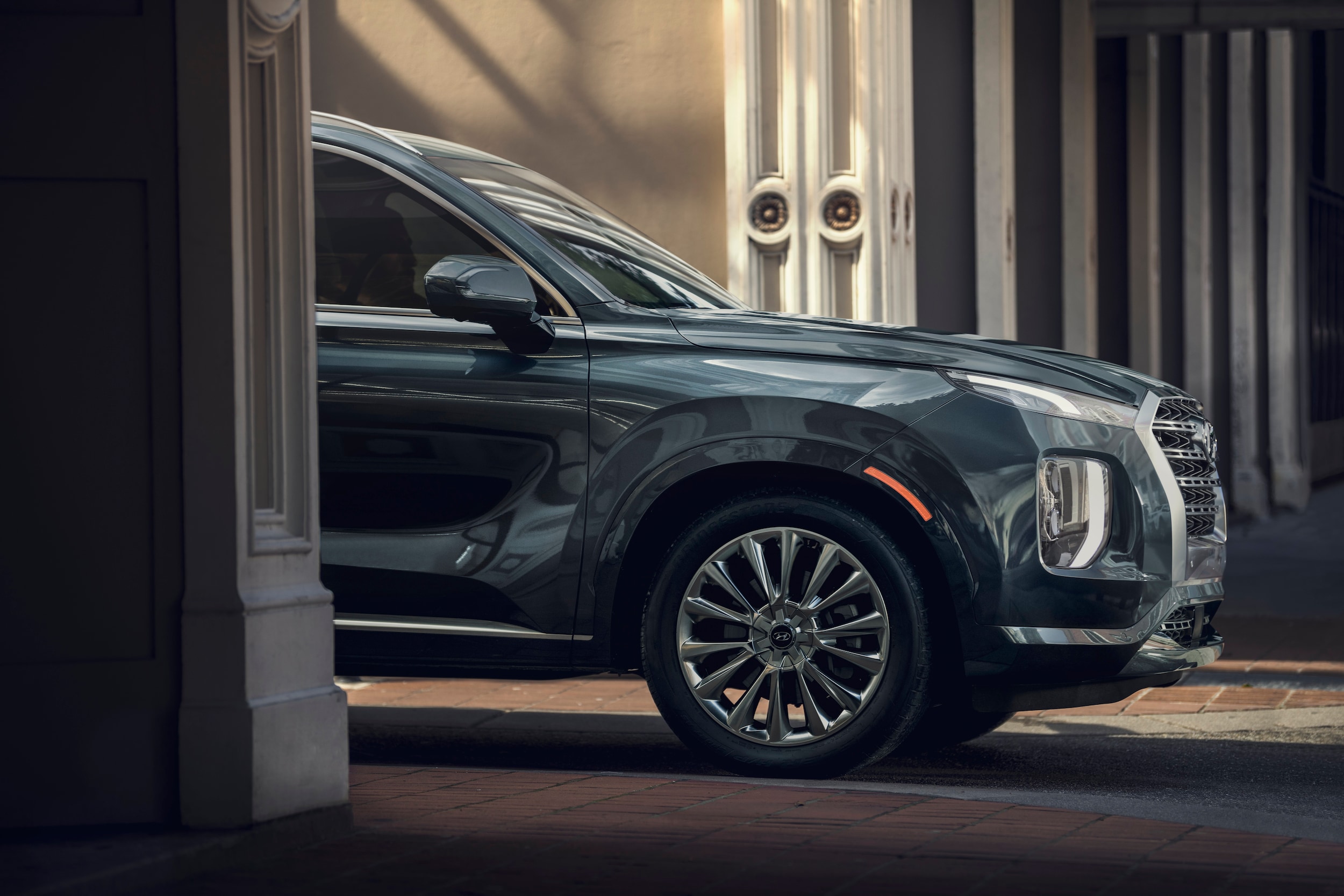 Seating
With a family vehicle, seating may be one of the most important aspects. After all, everyone riding needs to be comfortable and this includes people who may possibly be six feet or taller. The new Palisade has even more space than the previous Hyundai Santa Fe XL it's replacing. To add to that, it has more interior room than many-three row competitors. You can fit someone six feet or taller in each of the three rows simultaneously. Even the third-row seat in the back has plenty of headroom and under leg support due to a raised seat bottom lifted up from where it was in the Sante Fe XL.
Cargo Space
Hyundai put extra care into making sure that the new Palisade had ample cargo space. Hyundai requested that engineers design it with enough space to fit an 80-quart cooler behind the third row, but we got enough space to fit a 100-quart cooler instead. Not only that, but there is also a removable floor panel that opens up extra space to store even more cargo.
Comfort
Space is not the only great feature in the Palisade's two rear rows. It has cupholders beside each outboard seat, ceiling air vents, two USB ports per row in the SEL and Limited editions. The seats in the second-row slide forward by pushing one of two buttons. The third-row cup holders also have a unique shape allowing them to serve as a second handle to grab on to when getting out of the vehicle.
The Palisade's suspension push comfort levels over the edge in effectively absorbing road bumps to produce a smooth ride.
Safety
Safety features previously only available on top trim models now come standard on the Palisade. Rear Cross Traffic Collision Avoidance Assist, Forward Collision- Avoidance Assist with Pedestrian detection, Lane Keep Assist, Driver Attention Warning, Blindspot Collision Avoidance Assist and a new feature called "safe exit" all come standard on the new Palisade. Safe exit monitors if anyone is in the car once the vehicle is turned off. The monitor will chime if it detects anyone is still inside the car.
Looking for a Hyundai Palisade, your local Gastonia Hyundai dealer has you covered, come to Keith Hawthorne of Gastonia and experience the Keith Hawthorne Advantage.